Traveling around the world is the number 1 wishlist for backpackers or travelers. Which part of the world attracts you more? armed with the savings that you have collected so far from your work, so you can travel the world. Maybe with this article, you can add a destination reference or make a choice, which continent do you want to visit first?
Here are 5 of the most beautiful places you can visit while in South America.
1. Galapagos Island,
Ecuador When visiting this island, you will be treated to a beautiful view of the Pacific Ocean which is amazingly beautiful. The volcanic mountain range will stretch from this island, a full-set landscape located in Ecuador is nominated for a tourist destination with natural wealth with animals that are still beautiful and natural. Just for the fact, that the father of the theory of evolution, Charles Darwin sparked his theory while he was here. Maybe you will find a new theory here! with all this amazing beauty you will feel like you are in a different world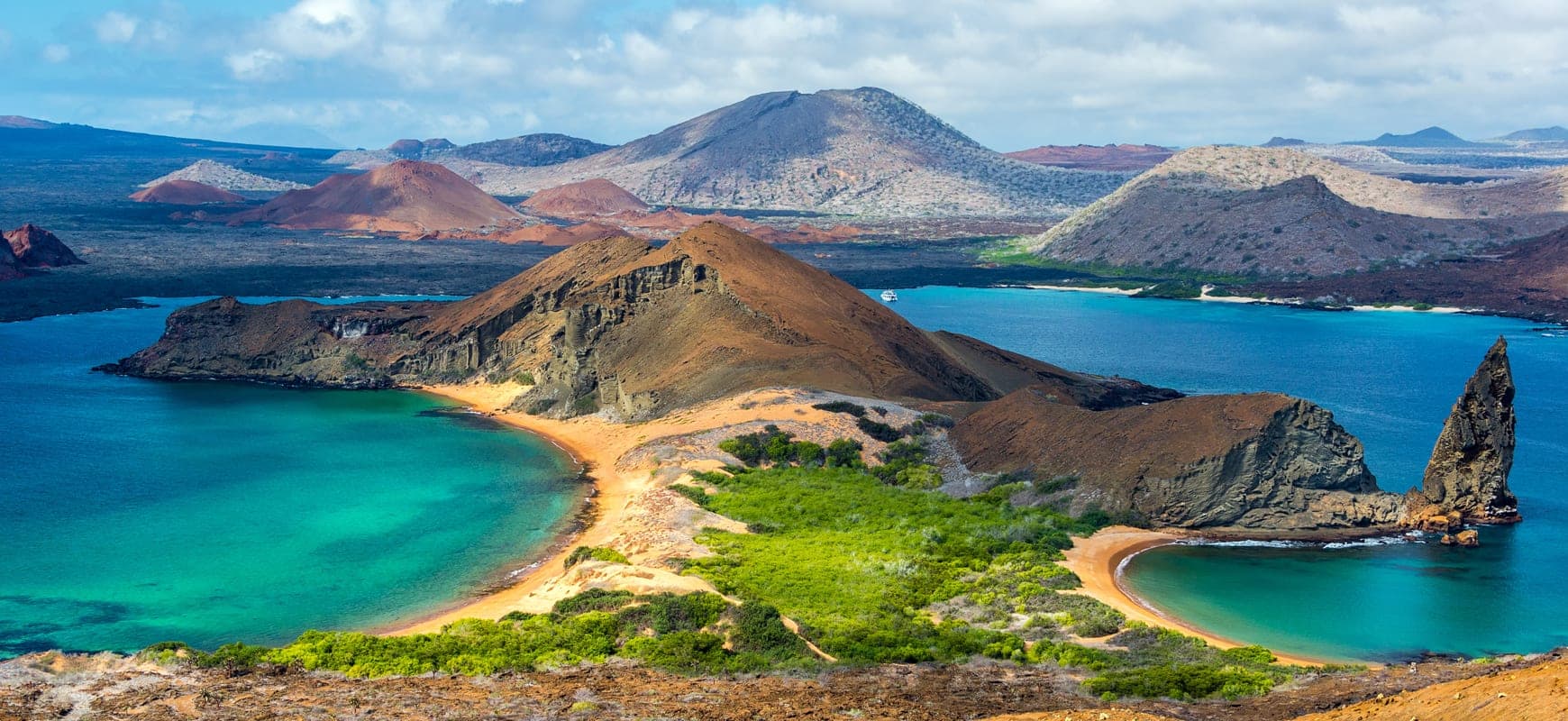 2. Torres del Paine National Park,
Chile You can see directly green grasslands accompanied by icebergs here. You might think such a scene only exists in fairyland, in fact, you can find it in Chile.
3. Los Glaciares National Park,
Argentina Far on the South side of Chile, its neighbors have an atmosphere more or less similar to Torres del Paine National Park. Los Glaciares National Park in Argentina. The difference is, the scale of ice that you find will be more in Argentina. Because of the vast area of ​​ice here, you will find a lake with giant glaciers in the middle.
4. Rio de Janeiro,
Brazil One destination that cannot be separated from your visiting list. The charm of Brazil is arguably centered in this city. The beautiful scenery is complemented by the existence of 2 Copacabana and Ipanema beaches that divide the city. Rio de Janeiro in Brazil. Rio de Janeiro is the location you are looking for if you want to experience the sparkling city of Brazil with its magnificent festivals and parades.
5. Angel Falls,
Venezuela If you can climb it and stand on the highest land in Venezuela, you can not forget the amazing moments with the green scenery. Not only that, if you succeed in climbing and standing on it, you have conquered the highest waterfall in the world. Added value to visit it right?