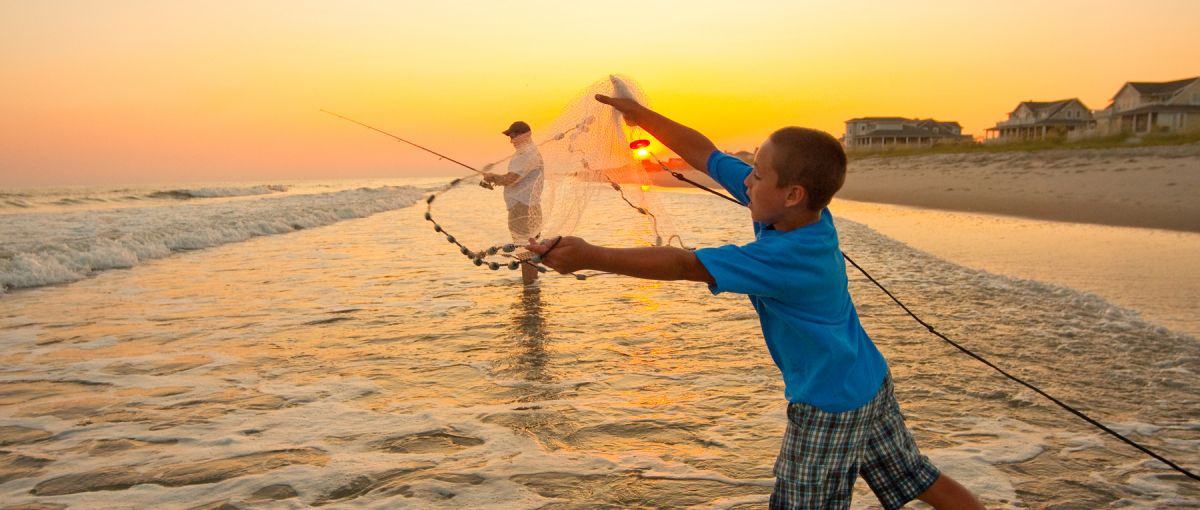 When you think about going on an island getaway you probably don't think about North Carolina, but you might want to. Bald Head Island is a quick ferry boat ride from Southport, but once you get there you'll feel like you've been transported to a different land entirely.
Rental Homes
There are several Bald Head Island vacation rentals to choose from. Whether you want a cozy Bed and Breakfast close to town or a large beach house with an ocean view, you'll find it on the island.
Wildlife
Bald Head Island is a perfect for wildlife viewing. If you like bird watching, you're especially in luck. Bald Head Island is home to osprey, eagles, herons, egrets, kingfishers and sandpipers. For a closer look at the local wildlife you can rent a kayak or a canoe and quietly paddle up Bald Head Island Creek.
Boating and Fishing
Fishing is offered year round on the island. You can rent a boat and fish for flounder or trout in the creek. Or you can go offshore tuna fishing starting in March. You can also enjoy clamming and crabbing. Bring your own crab traps or rent them, either way you can enjoy fresh seafood for dinner.
Recreation
In addition to sailing and fishing you can also visit the island's 18-hole championship golf course or play tennis at the Bald Island Head Island Club. Or you can take the family on a self-guided 20-minute conservancy nature walk. The path leads through the maritime forest, salt marshes and along a creek. You can also rent paddle boards or kite boards for an aquatic adventure.
Local History
The most historical local attraction on the island is Old Baldy, North Carolina's oldest standing lighthouse. You can also visit the Smith Island Museum to learn more about the history of the island.